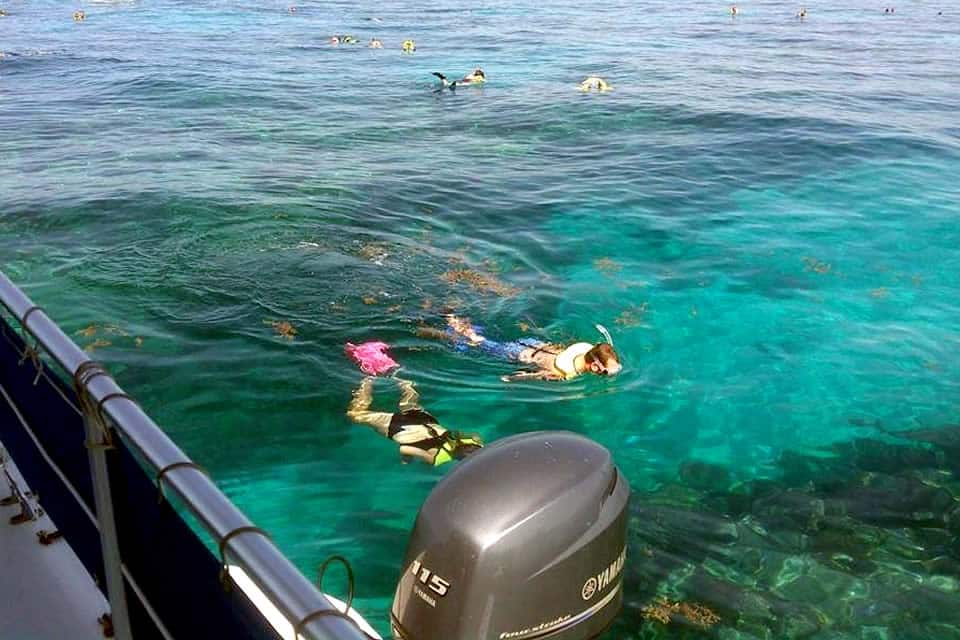 Marathon, FL
Morning : $29.99 – Afternoon : $35.00
Book Now! See available dates and times. Call to inquire.
Starfish Snorkeling Tours… Daily Snorkel Trips To Sombrero Reef. Specializing in families and first time snorkelers, the friendly snorkeling crew of "The Starfish" will take you on a fun filled snorkeling adventure to the Sombrero Reef Marine Sanctuary and Lighthouse where you will see the spectacular living coral reef.
Sombrero Reef Marine Sanctuary and Lighthouse is the #1 rated snorkeling spot in the Florida Keys. This 30 acre coral reef is from 2 – 30 feet deep with thousands of tropical fish. It's a perfect spot for kids and beginners.
Snorkeler
$26.17 per person for daily tours
$31.40 per person for sunset tours
Please arrive promptly 15 minutes before your activity's start time to check in.
Detailed directions will be included in your confirmation email.
Wetsuits, cameras, and more available for rental upon arrival.
Customers will receive a full refund with 24 hours notice of cancellation. Customers will also receive a full refund in case of operator cancellation due to weather or other unforeseen circumstances. Contact us by phone to cancel or inquire about a cancellation. Check-in begins 1 hour before departure and Check-in cutoff is 30 minutes before departure. If not present by checking cutoff, trip is forfeited and there will be no refund. No-shows will be charged the full price. Weight restrictions apply. Per United States Coast Guard Title 46 Code of Federal Regulations 178.330. Platform and ladder weight restrictions 250 lb. max.